May. 8, 2018
Patent Infringement Lawsuit against Takizumi Ended
On April 13, 2018, the patent infringement lawsuit (Tokyo District Court Heisei 28 (wa) 42908) filed by Nichia Corporation ("Nichia") against TAKIZUMI ELECTRIC INDUSTRIES CO., LTD. ("Takizumi"), a manufacturer and distributor of lighting fixtures, ended as Takizumi acknowledged Nichia's claims (cognovit).
The accused products in this action were the white LEDs, shown in phots 1 and 2, mounted on the sealing light (Product Name: "TEX 85029"), which emit a white light by having the Lu3Al5O12:Ce green phosphor and the (Sr,Ca)AlSiN3:Eu red phosphor excited by the blue LEDs. Takizumi acknowledged Nichia's claim of compensation for damages, and as a result, this action ended. During the course of this action, the court disclosed its impression that patent 5610056 (the "Nichia Patent") is valid and covers the aforementioned white LEDs.
Nichia seeks to protect its patents and other intellectual property rights, and takes actions against alleged infringers in any country where appropriate and necessary.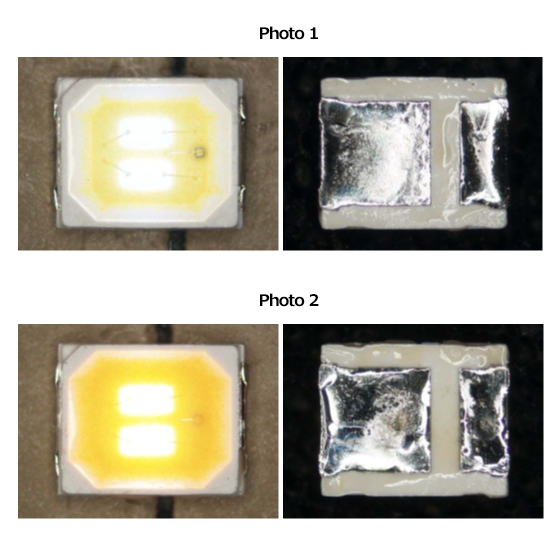 Chinese version (traditional)

Contact information;
Public Relations, Nichia Corporation
Tel:+81-884-22-2311
Fax:+81-884-23-7717