Mar. 24, 2020
Nichia files patent infringement lawsuit against IPF for selling products incorporating LED jointly developed with Lextar
On March 17, 2020, Nichia Corporation ("Nichia") filed a patent infringement lawsuit in Tokyo District Court against IPF Corporation ("IPF"), a distributor of automotive aftermarket parts, seeking an injunction and damages.
The accused product, against which Nichia seeks an injunction and damages in this lawsuit, is a LED headlamp bulb (product number: 301HLB2) incorporating LED jointly developed with Lextar Electronics, a Taiwanese LED manufacturer, as shown in the below photo. Nichia alleges the LED infringes Nichia's patent JP5526782 related to LED package structure.
Technology of the patent is an important technology used in the field of high power LED, and Nichia owns relevant patents in Taiwan, United States, China, South Korea, Germany, United Kingdom, France, Netherlands, Italy, Russia and India.
Nichia seeks to protect its patents and other intellectual property rights and takes action against alleged infringers in any country where appropriate and necessary.
Photo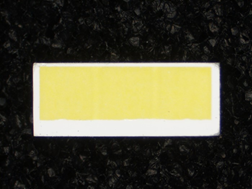 German version

Chinese version (traditional)

Chinese version (simplified)


Contact information;
Public Relations, Nichia Corporation
Tel:+81-884-22-2311
Fax:+81-884-23-7717