Oct. 7, 2020
Nichia Light so Good LED range triumphs at LpS Digital Best Product Awards
Tokushima, Japan – 7 October 2020: Nichia, a leading global LED manufacturer, has highlighted its pioneering prowess and industry excellence by scooping two Best Product Awards at LpS Digital. Nichia's innovative Light So Good LED Portfolio and 2-in-1 White LED solution have both been separately honored by LpS Digital, a virtual event reimagined by the organizers of LED Professional Symposium (LpS).
The awards ceremony, which feted just eight Best Product awards winners overall, was held in the Austrian city of Bregenz via a live stream on YouTube without guests due to the global Coronavirus pandemic.
Nichia's 'Light so Good' LED portfolio takes lighting to a whole new level. Vitasolis™ offers "Light so Stimulating", and its technology helps to accurately tune light and control different spectra of LEDs to positively impact the human circadian rhythm. Optisolis™ provides "Light so Natural", and this is achieved by replicating light quality closer to sunlight than ever before and without UV emissions. Available in a Chip-on-board (COB) format, the series enhances color quality and features high luminous flux and a narrow emission area.
Nichia has also developed a 2-in-1 tunable white LED solution which uses patented technology to allow the user to smoothly transition CCTs from 6,500K to 2,700K. Using a small, single light emitting surface, the product achieves superb color uniformity with high color quality; up to 90 CRI. It enables thinner, sleeker optical luminaire designs, eliminating the need for bulky color mixing chambers.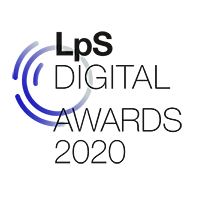 Contact information;
Public Relations, Nichia Corporation
Tel:+81-884-22-2311
Fax:+81-884-23-7717