Jun. 28, 2022
Dynasolis™ and HPS color LEDs won the BrightStar Awards
Tokushima, Japan – 28 June 2022: Nichia, the world's largest LED manufacturer and inventor of high-brightness blue and white LEDs, is honored to receive two of the 1st Annual BrightStar Awards from LEDs Magazine. The Dynasolis™ Technology, Nichia's newest in Human Centric Lighting, and the HPS color LEDs, the only true LED replacements for HPS, were both recognized.
The BrightStar Awards were launched this year by LEDs Magazine and Endeavor Business Media as a replacement to the previously renown Sapphire Awards. The BrightStar Awards are to recognize ingenuity in commercial components, materials, tools, controls, and finished products for LED-based applications. Categories include LED light sources, indoor/outdoor illumination, horticultural lighting, connected lighting, circadian and disinfection lighting, and specialty applications. This competitive program allows LEDs Magazine to celebrate and recognize the most innovative products of the past year that are advancing LED and solid-state lighting technology into various applications.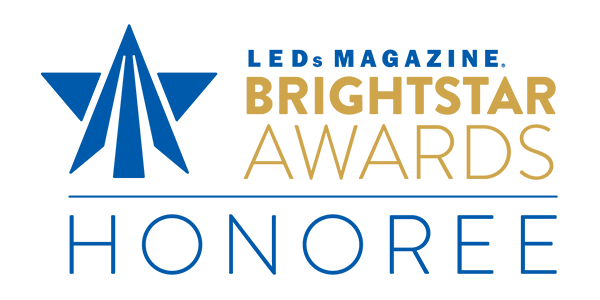 Dynasolis™, a new circadian technology, is a tunable LED paring developed to enhance the regulation of body clock by combining both the non-visual energizing Azure color LED (~480nm) and a peaceful, calming warm white LED, in addition to visual color tuning element of human centric lighting.
The HPS color LED is an 1800K ultra warm white high power LED, the only true LED replacement for High Pressure Sodium lamps(HPS). HPS color LEDs maintain the nostalgic atmosphere of the landscape with the same emission color as HPS while improving the color visibility through its higher CRI(Ra≥70). They are a great solution to address the industry concerns and need for darker skies at night.
Nichia continuously strives to develop innovative products, with a focus on function and quality of light, for the daily comfort of our lives.
For more information about products, refer to Nichia's website.
Dynasolis™ Technology
HPS color LEDs